If you are anything like me you just want to be a power house of productivity. For me right now my time is my ultimate money maker. Time is a finite recourse and I am limited to the hours of the day and my available energy. So how is it that I manage to work 40 hours a week and also have 3.5 days of rest?  Well my rest has not always been rest. My down time has been a whirlwind of playing catchup on programming, eating, sleeping, cleaning, tidying, washing, cooking, prepping, talking, training, shopping, caring, and not calling my Mum! But being busy is not a good thing. Being busy causes stress and keeps you up at night. When we have stress we raise our cortisol levels and this can hinder our health and weight management. Being productive on the other hand is f*cking awesome. You get more done in less time and can relax on a regular basis. This year it's the ultimate year of easy! I plan to do even more relaxing, learning, meditating, sleeping, travelling, laughing, lifting and smiling. So how can we do all these things and still have time to relax and unwind and enjoy life healthily and happily.
Well there is a few essentials in my tool box of productivity which I have been building over the past year. Before I get to these there are a few things to address in terms of being healthy and happy: 
Nutrition

Water

Training

Sleep

Mental/emotional state and

Interpersonal connection (socialisation). 
Each one of these categories should be addressed and prioritised, You absolutely must eat, drink, move, rest, unwind and socialise to be healthy and happy. And this is how you do it...
 ROUTINE
Decide on your routine. You need to consider your work hours, when you will eat and drink, sleep, socialise and especially train! Consider how much sleep you actually need to be productive, how much exercise you can commit to and the frequency/how long will it take you to eat and drink to fulfil your nutritional requirements. Each of the 6 topics from the above list must be considered into your daily/weekly routine. You have 24 hours a day and 7 days a week to fit everything in. Your mission if you choose to accept it, is to fit everything in. GO!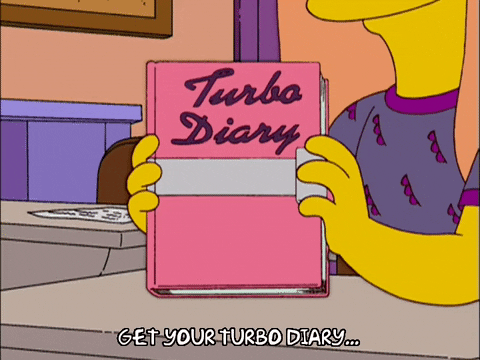 DIARY
Use your diary to lay out the above commitments and priorities. I use an electronic diary which means I can set recurring events and reminders.  It also syncs seamlessly between all my devices, so I'm never with out it. Using such a diary also means you have the ability to see your week laid out in front of you, making it easy to make adjustments on the fly. You will never be double booked or overwhelmed again! Once you have prioritised your commitments you can then go ahead and schedule some fun times, social and family events, holidays and relaxation!
REMINDERS
We all need a gentle reminder here and there. The beauty of setting reminders in your diary or on your phone means taking away the need to think about and remember mundane tasks, freeing up more brain power for productivity and consciousness in your daily life! I set recurring reminders for everything! Even the most basic things like my bed time, meal times, financial commitments, pay day, the list goes on. 
The iPhone has some great functions already built in. "Bed Time" will show you and remind you what time you need to go to bed to get the full 8 hours and will also track your sleep patterns. "Night Mode" will automatically switch off (and on) all notification noises and vibrations at your desired times. Which means an undisturbed night sleep every single night.
There are apps for everything these days, even to track and remind you of your water intake, caloric intake, training schedule etc. Look out for these apps in my next blog! Right now I'm using the "Ulla", a device that you wrap around your drink bottle. If you've not taken a sip for 30 mins it will flash until you do. You can find it here: https://www.ulla.io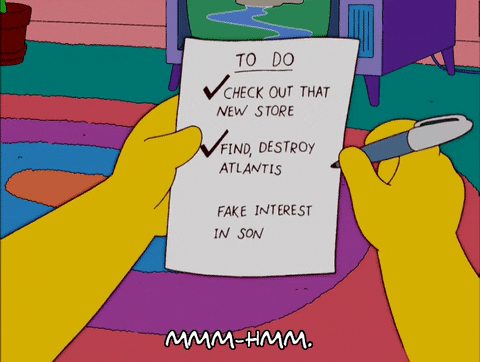 'TO DO' LIST
Always run an ongoing 'to do' list. I use different categories to help me prioritise important tasks. 
You can use headings such as:
urgent/not important

urgent/important

not urgent/not important

not urgent/important
Or prioritise using a number scale of priority and use different topics like "work", "home", "personal" for example. Be ok with this list never being empty. Mine has never been empty and this is ok. As an adult there is always something do to, we just have to clarify what needs to be done now and what can be done later so that we can enjoy free time when we want to. It is damaging to our mental/emotional state to consistently feel like we should be doing something. Allow yourself to let go. Putting things on paper and out of your head is an absolute must.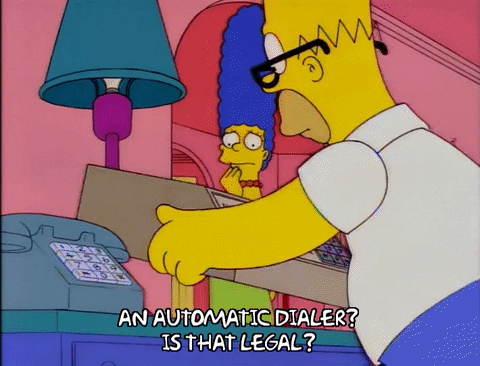 AUTOMATION
Automate everything! Any payment I need to make is automated. Bills, rent, savings and other financial commitments. If you are someone who is good with their budget (which you should be) you will know how much you need to pay in bills/financial commitments each week/month. This saves time logging onto internet banking every other day. The money needs to be paid anyway so figure out your budget and automate those financial commitments. This means you will know how much money you need to earn and how much money you have left over for fun stuff like that puppy you want to buy! You will be surprised how many things you can automate, your phone bill, credit card payments, public transport card top ups, toll devices etc. Get cracking I challenge you to find a new one and share it with me!
This may seem overwhelming but I can guarantee weeding out your financial situation will alleviate so much stress and again allow you to be more productive and available to the good things in life. 
OUTSOURCE
recently I have opted for grocery shopping online. There are many benefits including not getting distracted by delicous temptations, comparing lowest priced items quickly and easily and less time spent out and about on a Sunday and hey it's free delivery. Every fortnight we pay a cleaner to come in for a few hours (we being me and my wife/bestie/roommate) because we are both busy little business women. We get to spend more time doing thing we love instead of spending precious weekends cleaning up after our baby (our baby being our 9 year old American bulldog who loves to shed like a sheep in the shearing shed). Finally meal prep! I love it and hate it. Luckily for me I have Muscle Meals Direct looking after me with a monthly box of goodies! All my meal prep is done for me and delivered free to a gym close by for me to pick up on a Saturday. I can completely customise my order every month to easily fit my nutritional needs. BOOM! Head to http://www.musclemealsdirect.com.au and use the code RACHM4 for $15 off your order.
Everybody has time for all of these things. There is not such thing as 'too busy', only that you have not organised your time correctly. These hints are to help you remove as much stress from your day to give you time for the important things. Freeing up your time means more time relaxing and caring for yourself. You can even start throwing in some meditation, reading and a bath now that you have more time for you. It can also help you maintain healthy eating and hydration habits, training and sleep schedule, time with friends and a calm environment. It just gets better and better!
Thanks for reading and If this has helped you feel free to share it on Facebook, or email to a friend! Let me know how you go trying these things and if you find new ways to simplify your life, share it with us using the comment section below.
Please reload